Meet the professionals who can help you
Pursue Your Goals
We help individuals and families pursue their ideal retirements.
Kevin Metzler Founder
Kevin Metzler is the Founder and original Financial Advisor, of Family Wealth Group, LLC. He leads a team of advisors that offer fee-based investment advisory services through FWG Investments, LLC., a KY-Registered Investment Advisor through AE Wealth Management, LLC, on the institutional Fidelity investment platform.
During Kevin's 40+ years in the financial services industry, he has provided assistance to hundreds of individual and corporate clients in helping them grow and protect their investments and estates, as well as developing predictable retirement income strategies. He is dedicated to overseeing client's accounts with their best interests -- and not that of the firm -- as the guiding principle.
Kevin started Family Wealth Group in 2007 to support those retired or planning to retire in repositioning their retirement assets for more dependable outcomes, as well as achieving their immediate and ultimate financial goals with greater certainty.
His passionate commitment to a holistic approach to financial services, including legacy (wills and trusts), tax (repositioning assets), risk (age appropriate), income (stable and predictable), and investment (actively managed) planning sets FWG apart as a highly sought-after firm.
He resides in Lexington with his wife, Brenda. Together they have four sons, seven grandchildren and three great-grandchildren.
Paul Metzler President / CEO
Paul Metzler is currently the CEO of Family Wealth Group continuing his father's vision: To support individuals with a holistic approach to retirement planning including financial planning, legacy documents, and tax strategies.
Mr. Metzler holds a Bachelor's degree in Business Finance and a Master's degree in Public Administration & Public Finance. Throughout his 25-year career in the financial services industry, Paul has held a variety of positions both in the private and public sectors. His outside interests include swimming, travel, and research.
Paul currently resides in Lexington KY with his wife Michelle and three incredible children.
Brian Staples General Manager / Chief Compliance Officer
Brian joined our FAMILY in November 2020.  Over the past 25 years Brian has served the financial services industry in a number of capacities, both in the private and public sectors.  As the Chief Compliance Officer, he recognizes this role is critical in the operational growth and development of every regulated business, and must provide leadership embedded with integrity and the desire for continuous learning and training.
Brian strongly believes in the power of TEAMWORK.  Being a former umpire and youth coach, his philosophy has always been, PLAY HARD--HAVE FUN---BELIEVE.  Give it all you got, all the time---enjoy what you are doing--and BELIEVE in Jesus Christ, your family, friends, teammates, and in yourself: if you do that with compassion and integrity, you will always win.
Brian lives in Versailles with his wife Kelly and they have two grown daughters, Allie and Natalie.
Donald Bentley Financial Advisor
Offices: Lexington & Georgetown
Jeff Sheppard  Financial Advisor

Offices: Lexington & London
Vince Montgomery Financial Advisor, CRPC®

Office: Lexington & Georgetown
Matt LockettFinancial Advisor

Office: Lexington
Kavonne webb Mitchell Financial Advisor, CRPC®

Office: Georgetown
Jordan shortFinancial Advisor, CFP®

Office: Lexington
Rebekah Wells Client Service Specialist

Office: Georgetown
Lexa Berry  Human Resources & Operations

Office: Lexington
Terrie OsborneCompliance / Human Resources

Office: London
Amy Mayer
Reception & Hospitality

Office: Lexington
Bethany Stork Reception & Hospitality

Office: Georgetown
Karen Wantland Director of Community Outreach / Events

Offices: Lexington, Georgetown
Layla Slone Client Relationship Specialist

Office: Lexington
Heather Hisle Marketing & Events Coordinator

Office: Lexington
Linda Angel
Employer Liaison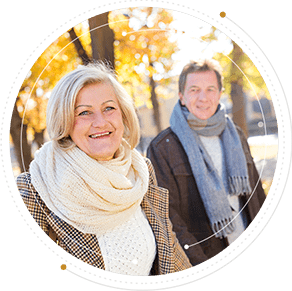 Ready to take
The Next Step?
For more information about any of our products and services, schedule a meeting today or register to attend a seminar.