Meet the professionals who can help you
Pursue Your Goals
We help individuals and families pursue their ideal retirements.
We guide individuals and families toward their ideal retirements.
Kevin Metzler Founder and President
Kevin Metzler is the Founder of Family Wealth Group. FWG started as a vision of what retirement actually meant for those thinking about taking that last critical step in their career. Kevin wanted to fill the gap between the tax accountant, the estate lawyer, and the financial planner who often worked toward the same goal for an individual without ever speaking to each other regarding decisions that impacted the client.
During Kevin's time in the financial services industry, he has provided assistance to hundreds of individuals and corporate clients, helping them grow and protect their investments and estates, as well as developing predictable retirement income strategies. He is dedicated to overseeing clients' accounts with their best interests—and not of the firm—as the guiding principle.
Kevin started Family Wealth Group in 2007 specifically to support those retired or planning to retire in repositioning their retirement assets for more dependable outcomes, as well as achieving their immediate and ultimate financial goals with greater certainty.
His passionate commitment to a holistic approach to financial services, including legacy (wills & trusts), tax (repositioning assets), risk (age appropriate), income (stable and predictable), and investment (actively managed) planning sets Family Wealth Group apart as a highly sought-after firm.
Over the past decade, Kevin has expanded FWG across the bluegrass region from its headquarters in Lexington, Kentucky to include offices in London, Louisville, and Georgetown. He resides in Lexington with his wife, Brenda. Together they have four sons, seven grandchildren, and one great grandchild. Kevin has served as President of the Christian Businessmen's Committee of the Bluegrass and is sought-after speaker and Bible teacher. He is also a member of the National Ethics Bureau and the Better Business Bureau. Mr. Metzler has also been published in Bloomberg Businessweek, Forbes, and Money Magazine.
Paul Metzler CEO
Paul Metzler is currently the CEO of Family Wealth Group continuing his father's vision: To support individuals with a holistic approach to retirement planning including financial planning, legacy documents, and tax strategies.
Mr. Metzler holds a Bachelor's degree in Business Finance and a Master's degree in Public Administration & Public Finance. Throughout his 25-year career in the financial services industry, Paul has held a variety of positions both in the private and public sectors. His outside interests include swimming, travel, and research.
Paul currently resides in Lexington KY with his wife Michelle and three incredible children.
Donald Bentley Financial Advisor
Offices: Lexington & Georgetown
Vince Montgomery Financial Advisor, CRPC®

Offices: Lexington
Jordan shortFinancial Advisor

Offices: Lexington
Jeff Sheppard  Financial Advisor

Offices: Lexington & London
Matt Rose Financial Advisor

Offices: Lexington
Tim Riney Financial Advisor, CPA

Offices: Louisville
Candi McgeeFinancial Advisor

Offices: Lexington
Konrad Jürgens Director of Service

Office: Lexington
Jen Brookins
Client Service Specialist

Office: Lexington
Rebekah Wells Client Service Specialist

Office: Lexington & Georgetown
Karen Wantland Director of Community Relations

Lexa Berry Human Resources & Operations

Terrie OsborneCompliance Officer

Natasha Holder Client Service Specialist

Heather Hisle Marketing & Events Coordinator

Brian Staples
Chief Compliance Officer

Linda Angel
Employer Liason

Taylor Williams Employer Relationship Specialist

Layla Slone Client Relationship Specialist

Amy Mayer
Reception & Hospitality

Adam Norsworthy
Marketing & Data Management

Jules Clarke Events & Data Management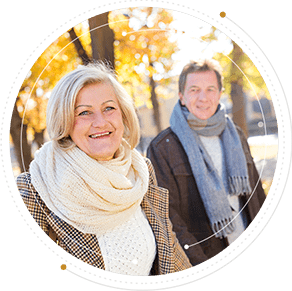 Ready to take
The Next Step?
For more information about any of our products and services, schedule a meeting today or register to attend a seminar.