Meet the professionals who can help you
Pursue Your Goals
We help individuals and families pursue their ideal retirements.
We guide individuals and families toward their ideal retirements.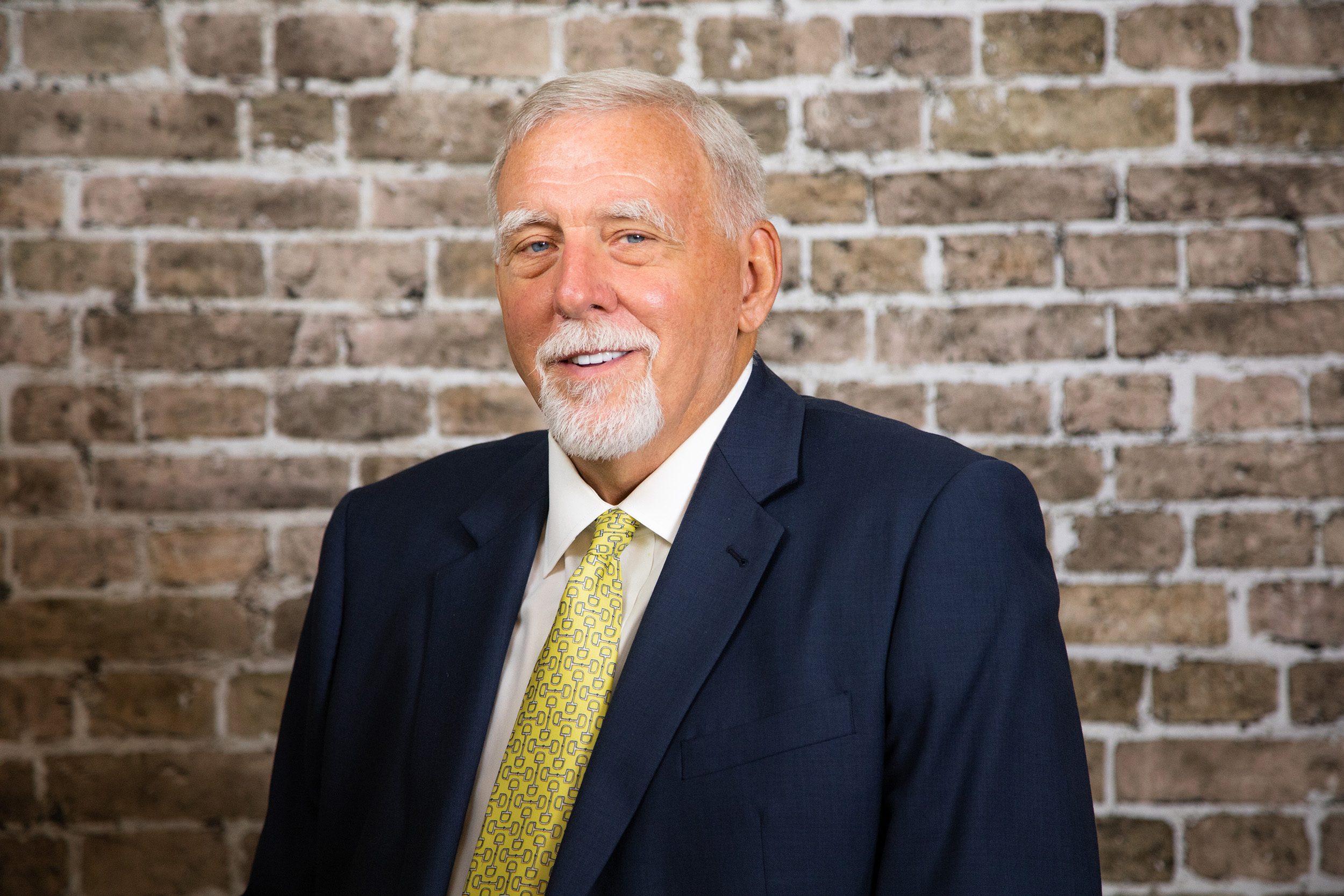 Kevin Metzler Founder and President
Kevin Metzler is the Founder of Family Wealth Group. FWG started as a vision of what retirement actually meant for those thinking about taking that last critical step in their career. Kevin wanted to fill the gap between the tax accountant, the estate lawyer, and the financial planner who often worked toward the same goal for an individual without ever speaking to each other regarding decisions that impacted the client.
During Kevin's time in the financial services industry, he has provided assistance to hundreds of individuals and corporate clients, helping them grow and protect their investments and estates, as well as developing predictable retirement income strategies. He is dedicated to overseeing clients' accounts with their best interests-and not of the firm-as the guiding principle.
Kevin started Family Wealth Group in 2007 specifically to support those retired or planning to retire in repositioning their retirement assets for more dependable outcomes, as well as achieving their immediate and ultimate financial goals with greater certainty.
His passionate commitment to a holistic approach to financial services, including legacy (wills & trusts), tax (repositioning assets), risk (age appropriate), income (stable and predictable), and investment (actively managed) planning sets Family Wealth Group apart as a highly sought-after firm.
Over the past decade, Kevin has expanded FWG across the bluegrass region from its headquarters in Lexington, Kentucky to include offices in London, Louisville, and Georgetown. He resides in Lexington with his wife, Brenda. Together they have four sons, seven grandchildren, and one great grandchild. Kevin has served as President of the Christian Businessmen's Committee of the Bluegrass and is sought-after speaker and Bible teacher. He is also a member of the National Ethics Bureau and the Better Business Bureau. Mr. Metzler has also been published in Bloomberg Businessweek, Forbes, and Money Magazine.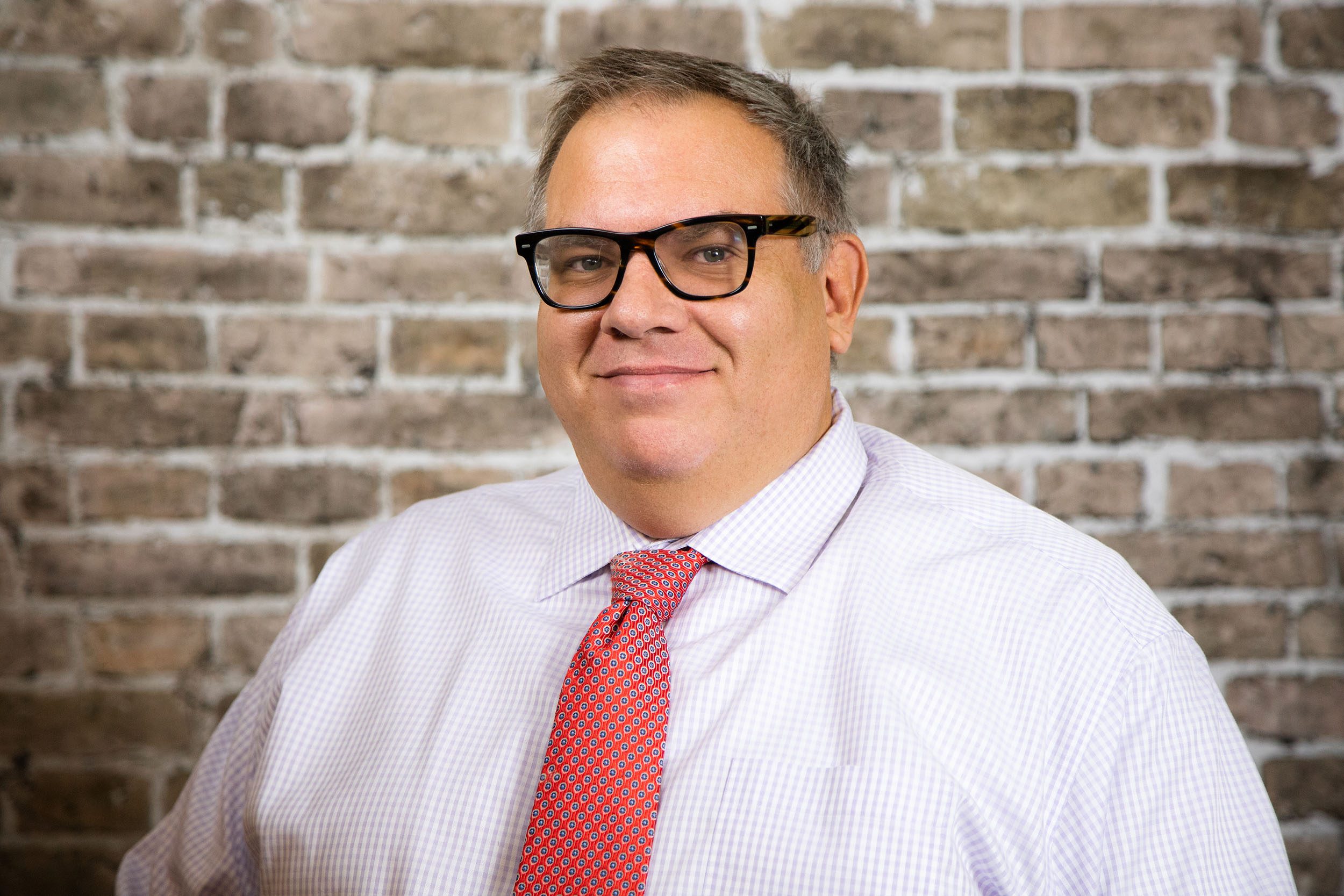 Paul Metzler CEO
Paul Metzler is currently the CEO of Family Wealth Group continuing his father's vision: To support individuals with a holistic approach to retirement planning including financial planning, legacy documents, and tax strategies.
Mr. Metzler holds a Bachelor's degree in Business Finance and a Master's degree in Public Administration & Public Finance. Throughout his 25-year career in the financial services industry, Paul has held a variety of positions both in the private and public sectors. His outside interests include swimming, travel, and research.
Paul currently resides in Lexington KY with his wife Michelle and three incredible children.
Donald Bentley Financial Advisor
Offices: Lexington & Georgetown
Donald Bentley
Financial Advisor
Donald specializes in wealth transfer, retirement planning and estate planning. He entered the financial planning industry over 24 years ago. In 2008 Donald was featured in the Lincoln Financial Group convention magazine's special edition regarding estate, tax and wealth transfer planning and his practice. He has also been featured in the industry-leading magazine National Underwriter discussing inflation and its effect on long-term goals and planning, as well as The Suit magazine on the importance of including both spouses in the financial planning process and in the Lexington Herald Leader "Bluegrass Boomers" on comprehensive planning.
Donald was one of eight Advisors on Lincoln Premier Partner Advisory Council, representing other financial advisors in Lincoln out of 70,000 advisors nationwide. He has also been Chairman of both the Annuity and the Service/ Technology Committees. In 2009, he was elected by his peers to be Secretary of the PPAC Committee. He also served as its Vice President in 2011.
Donald currently holds his C.T.S. (Certified Tax Specialist) designation.
Donald resides in Mt. Sterling, KY where he is active in his church community. He is also a participant in the Big Brothers Big Sisters program. Donald and his wife, Tina have three children: Hunter, Madison, and Jackson.
Mr. Bentley is also known for his funny sock collection.
. Learn More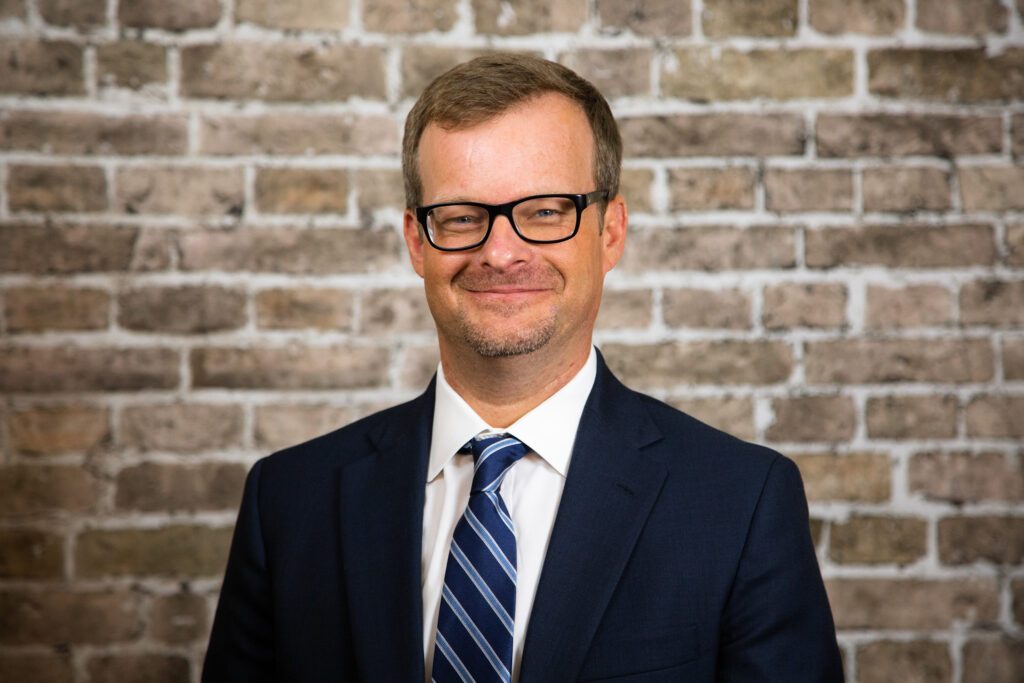 Vince Montgomery Financial Advisor, CRPC®

Offices: Lexington
Vince Montgomery
Financial Advisor, CRPC®
Vince Montgomery is originally from Owensboro, Kentucky. Vince realized at an early age that he wanted to work in finance and worked diligently to learn as many aspects of the business as he could. He graduated from the University of Southern Indiana in 2005 with a B.A. in Business Administration and started working in finance in 2006. Working his way up the ranks, he joined Wells Fargo in 2016 before coming to Family Wealth Group in the summer of 2019. Vince currently has the certified designation of CRPC® (Chartered Retirement Planning Counselor).
Vince currently lives in Richmond, Kentucky with his wife, Sarah, and their three dogs, Duke, Jenna, and Josselyn. In his free time, he enjoys playing golf, collecting Kentucky Bourbons, and traveling.
His favorite place in the world is anywhere with his wife, whom he married in October of 2017. Learn More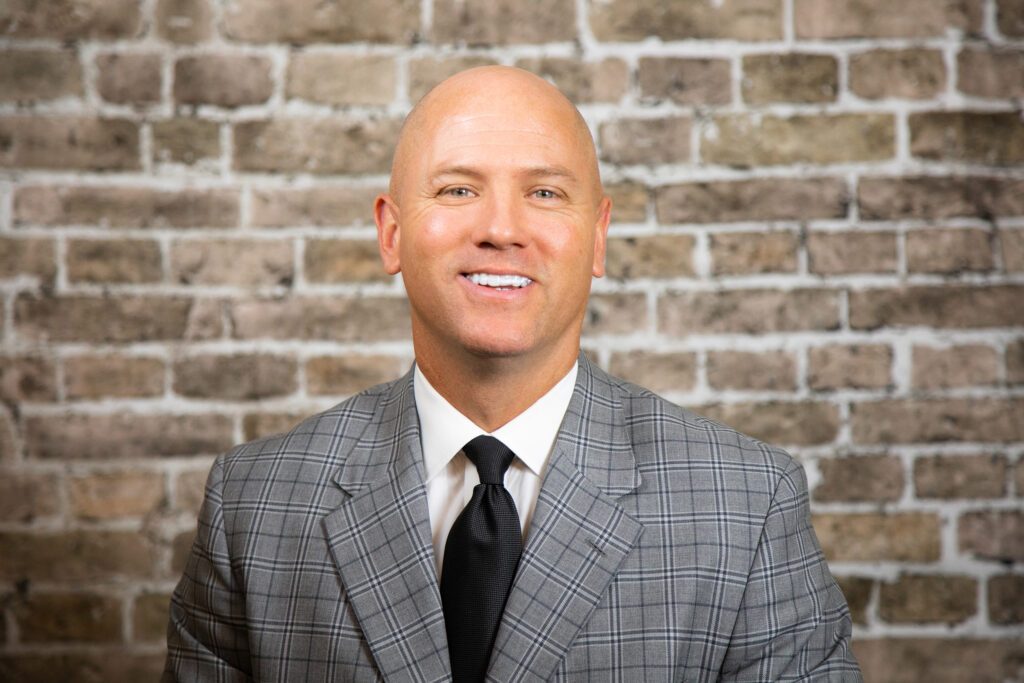 Jeff Sheppard Financial Advisor

Offices: Lexington & London
Jeff Sheppard Financial Advisor
Jeff Sheppard met Family Wealth Group founder Kevin Metzler through a Christian Businessmen's Association in 2007. He became a client of Family Wealth Group a few years later.
As a two-time national champion for the University of Kentucky Basketball team, Jeff acknowledges the importance that teamwork played during those memorable times in his life, and it's the same spirit of teamwork that he now applies to his work at FWG. Seeing the value of his story, Kevin approached Jeff in 2012 and asked him to speak at Family Wealth Group's retirement seminars around the Commonwealth. The success of these seminars was soon followed by Jeff opening Family Wealth Group offices in London and in Somerset.
Jeff's role has expanded to one of the Senior Financial Advisors in the Lexington office. For the past five years now, he has been working with clients at all branches to implement the comprehensive holistic planning that is at the foundation of Family Wealth Group.
In his spare time, Jeff enjoys spending time with his wife, Stacey, (a former Lady Cat Basketball player), and their two children: Madison and Reed. They are active members of Faith Assembly of God in London, KY. Learn More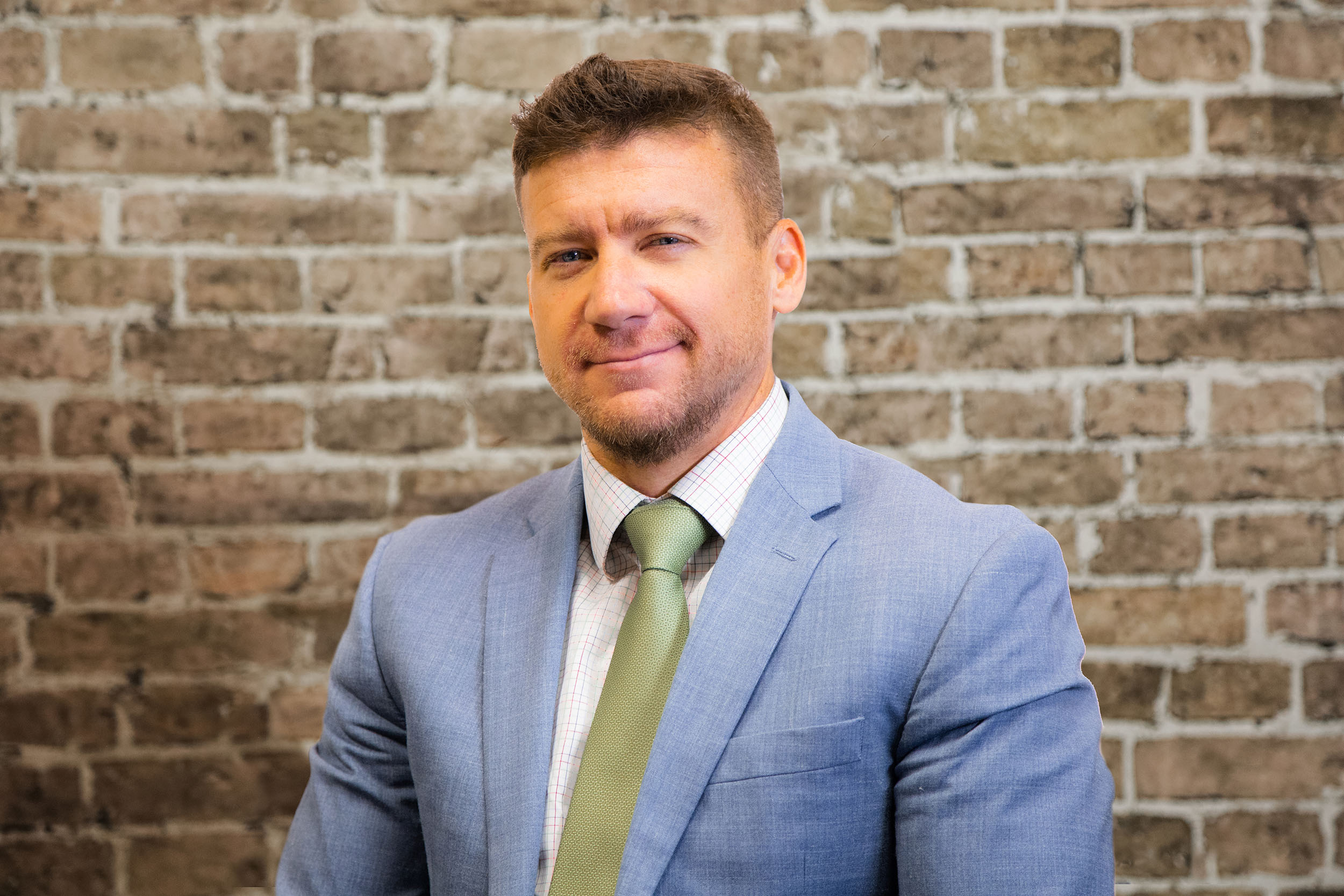 Tim Riney Financial Advisor, CPA

Offices: Louisville
Tim Riney Financial Advisor
Originally from Owensboro, Kentucky, Tim began his career in public accounting in 1996 with a regional firm in Western Kentucky. In late 1998 her decided to join a global manufacturing company where he spent the next 17 years of his career in various accounting, finance and leadership roles. The last 9-plus years were spend in Charlotte NC, as Vice President of Finance for two separate business units under the same parent company.
After taking the company public in 2007, the company sold the business units in which Tim was involved to a Japanese multinational conglomerate. The sale of this company afforded him the opportunity to do something he had always dreamed-Becoming a Financial Advisor.
After a year in the industry, Tim decided to join Family Wealth Group. He was impressed with the company's holistic approach to helping clients address their specific needs.
Tim attended Centre College and Brescia College and graduated summa cum laude in 1996 with a B.S. in accounting. He also graduated from Murray State University in 2005 with an MBA. In addition, Tim received the CPA professional designation in 1999 and the CMA profession designation in 2004.
He and his wife, Somer, have 4 children: Jack, Emma, Ruby and Rhett. In 2016, Tim relocated his family from Rock Hill, SC (Charlotte) to Prospect, KY. Learn More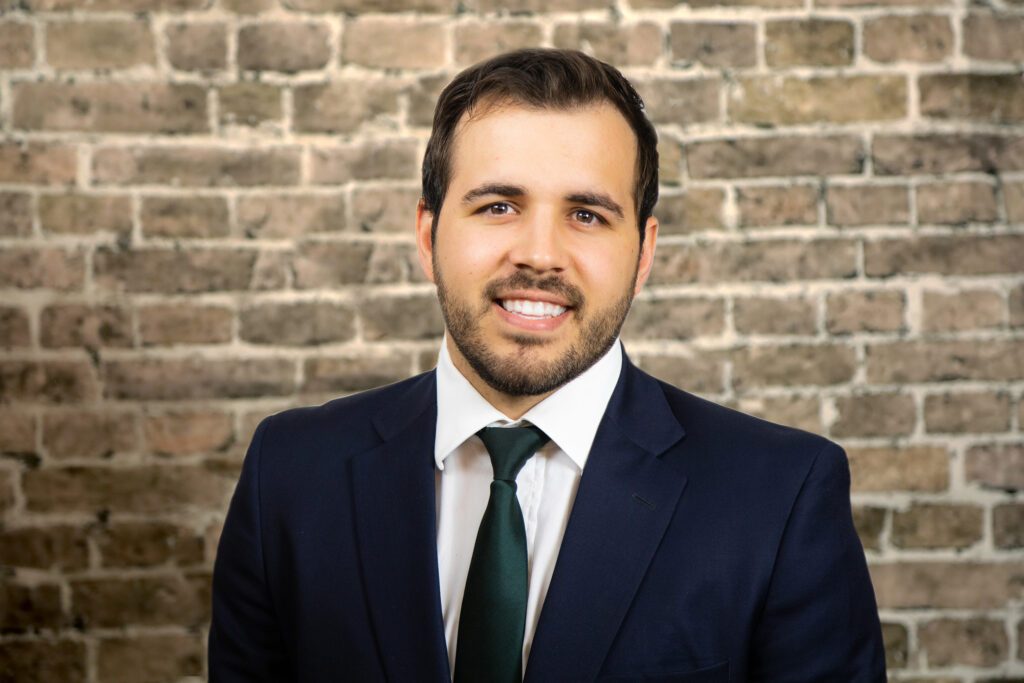 Konrad Jürgens Director of Service

Office: Lexington
Konrad Jürgens Director of New Business
From the wild and mighty South Africa, Konrad is the newest member of the Client Services Department. He has traveled to 35 countries while living in Chile, South Africa, Belgium, Italy, and now finding a home in the United States of America.
The Client Services Department allows Konrad the opportunity to work with a variety of people and help them achieve and maintain their ideal retirement. He is passionate about the values and service Family Wealth Group practices each and every day.
Recently married to his high school sweetheart, Konrad is building his life here in Lexington, Kentucky, having welcomed a beagle puppy to the family. He is working toward a degree in Business Management and aspires one day to be a financial advisor. Learn More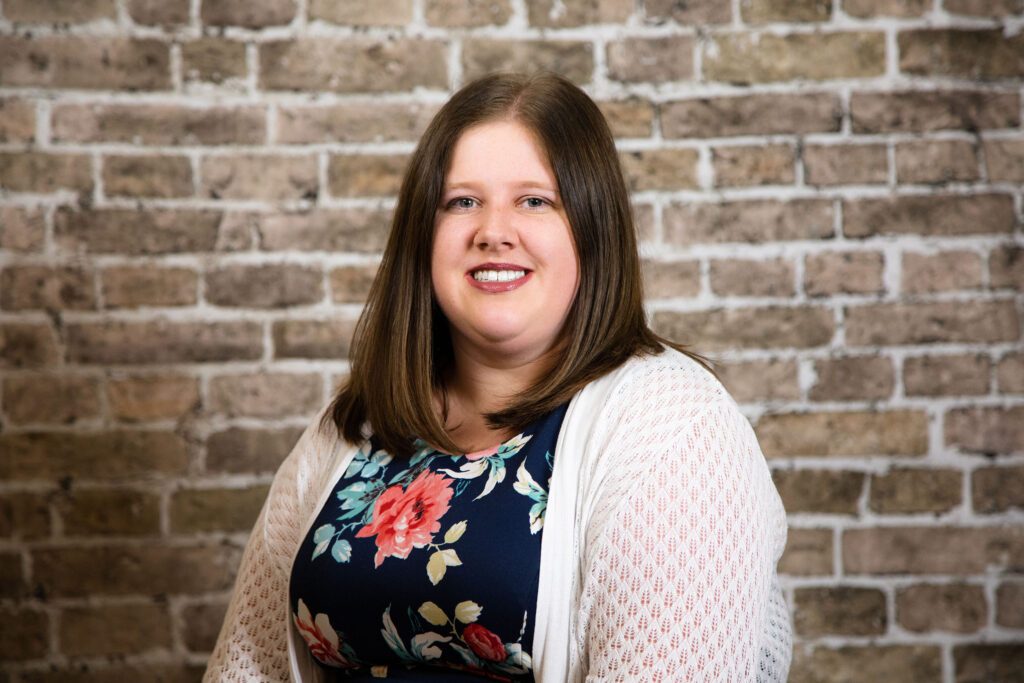 Jen Brookins
Client Service Specialist

Office: Lexington
Jen Brookins Client Service Specialist
Jen is an integral part of the Service Department working on Jeff Sheppard's team. Her attention to detail and friendly demeanor have made her a great asset to Family Wealth Group. She is responsible for the day to day tasks necessary to help new and existing clients.
A graduate of Eastern Kentucky University, Jen grew up in Nicholasville where she and her husband raise their family. She has 2 children, 2 cats, and a new puppy.
In her spare time, wait…let's face it, 2 children, 2 cats, a husband, AND a puppy…Jen doesn't have any spare time and enjoys staying busy. Learn More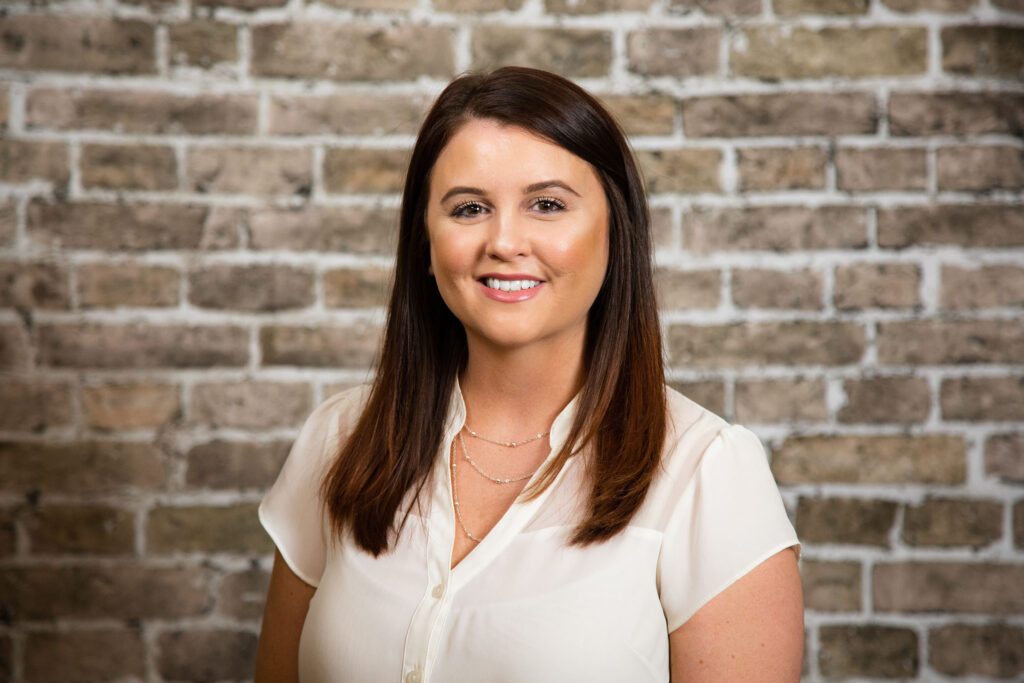 Rebekah Wells Client Service Specialist

Office: Lexington & Georgetown
Rebekah Wells Client Service Specialist
You probably know Rebekah as "Becky". Becky was born in Mt Sterling, Kentucky, and subsequently moved to Lexington. In 2013, while completing college courses, Becky was introduced to Family Wealth Group and given the opportunity to start her professional career. She is very goal oriented and enjoys working with the client's on Donald's team. Becky is passionate about seeing clients get the results they want and achieve their long-awaited dreams.
In her spare time, Becky enjoys spending time with her husband John, and dog, Zuke.
As a fun fact, In June of 2015, Family Wealth Group's own founder, Kevin Metzler officiated Becky and John's wedding. Learn More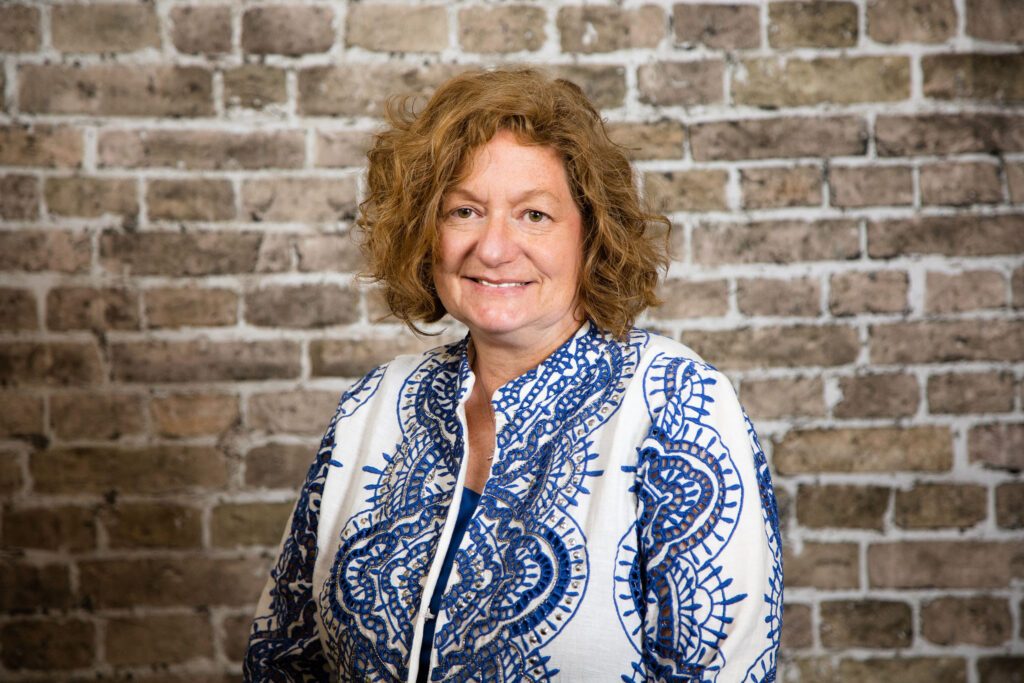 Karen Wantland Director of Community Relations

Karen Wantland Director of Marketing/ Community Relations
Karen joined Family Wealth Group in 2019. If you haven't already met her your paths are bound to cross. Whether it's a luncheon, dinner seminar, or client appreciation event, Karen will be there. She is also sure to be in the office every day and is always good for a cup of coffee and conversation. (And always a laugh)
Want to ensure you get invited to the fun events or want to introduce friends, family or co-workers to FWG?? Call Karen!
When not at Family Wealth Group, she spends time with her family and her puppies! She actively volunteers for many non-profit organizations. In addition, she loves to paint, and help others downsize and organize their spaces. Learn More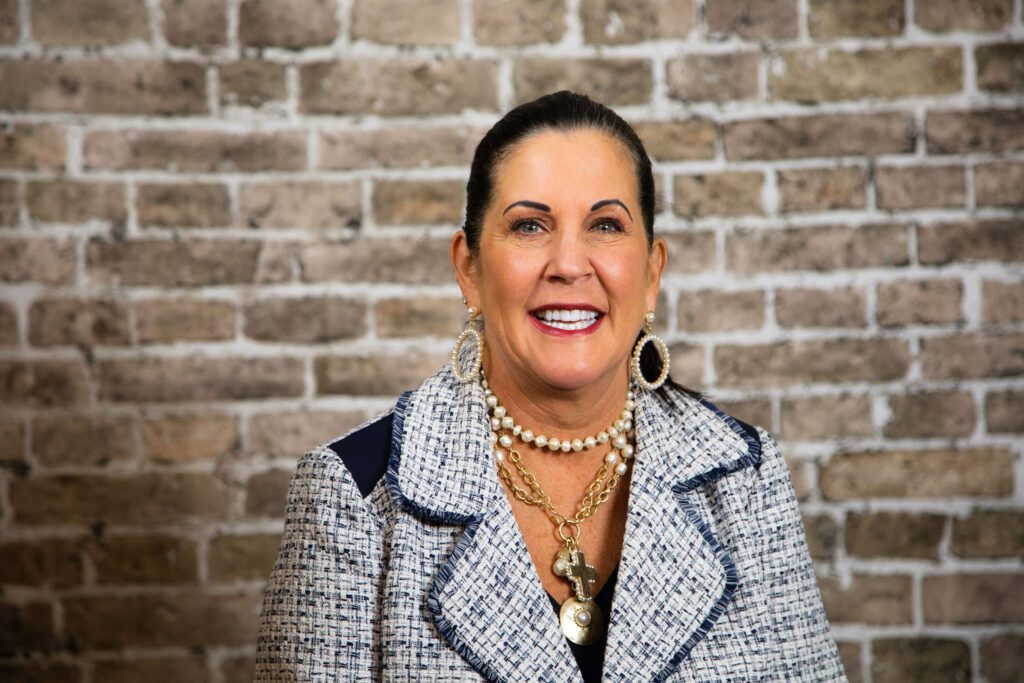 Lexa Berry Human Resources & Operations

Lexa Berry
HR
Lexa joined Family Wealth Group in October of 2018. She came with a broad background of management experience from the corporate world. She takes care of all of the small and large things that come up for our staff. Kevin Metzler describes Lexa as the "Velvet Brick" of the office. (Soft on the outside and tough on the inside.)
When asked what brought Lexa to FWG, she responded "I was looking for a forever work family that care about each other and their clients. I found it here."
Lexa has three children: Chase is living in Charleston SC working on his CPA, Holden is in School at UK studying finance and Leah is at the University of Cincinnati studying Stage Management.
In her free time, Lexa enjoys gardening, cooking, travelling and spending time with her parents. Learn More
Terrie OsborneCompliance Officer

Terrie Osborne Compliance Officer
Terrie is a native to Laurel county, where she graduated from Eastern Kentucky University with a bachelor's degree in Communication Disorders. She was introduced to Family Wealth Group in October 2014 and has since helped open our office in London, Kentucky where is works as …
When asked what she loves about working with FWG, Terrie says, "It's the people. The people we serve and the people I work with are the best part." She feels assured knowing that a plan is being laid out to secure the future of her hard-working neighbors. "It gives them peace of mind during the difficult times," she explains. "we offer them a place to go when they have questions.". Learn More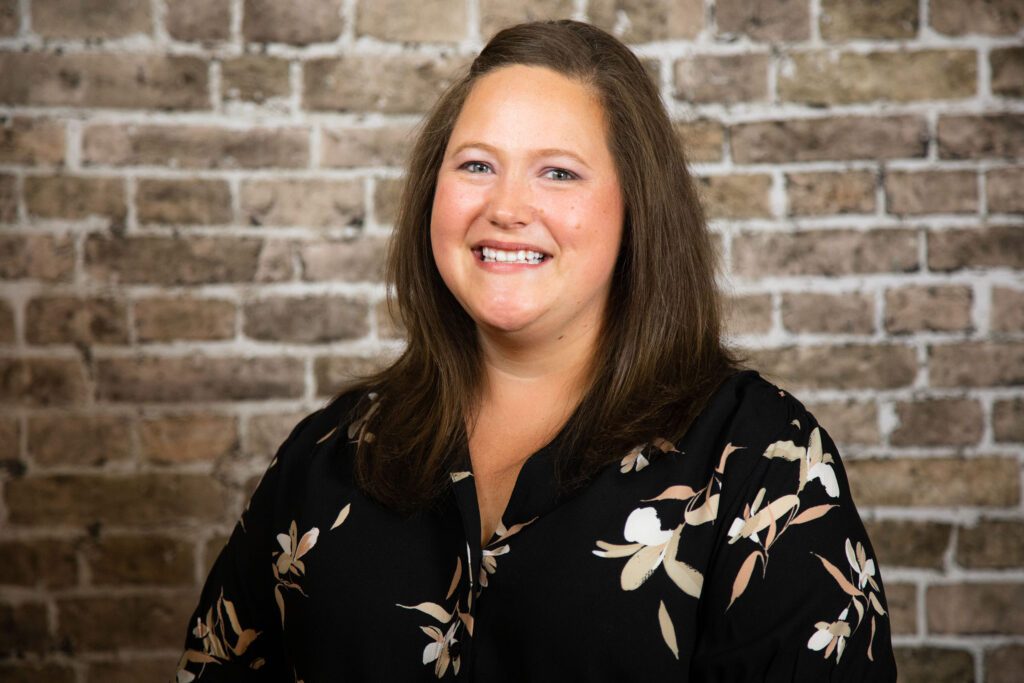 Heather Hisle Marketing & Events Coordinator

Heather HisleMarketing & Events Coordinator
Heather joined Family Wealth Group in 2020 with 10 years of graphic design, marketing, and event experience. You will see her at all FWG events with her clipboard and schedule in hand. Feel free to introduce yourself and welcome her to the team.
Heather is a Kentucky native and grew up in Versailles KY. She moved to Lexington when she married her husband, Kevin. Together they have one son, Cameron.
In her spare time, she enjoys being outdoors with family, photography, visiting with friends, and reading a good book. Learn More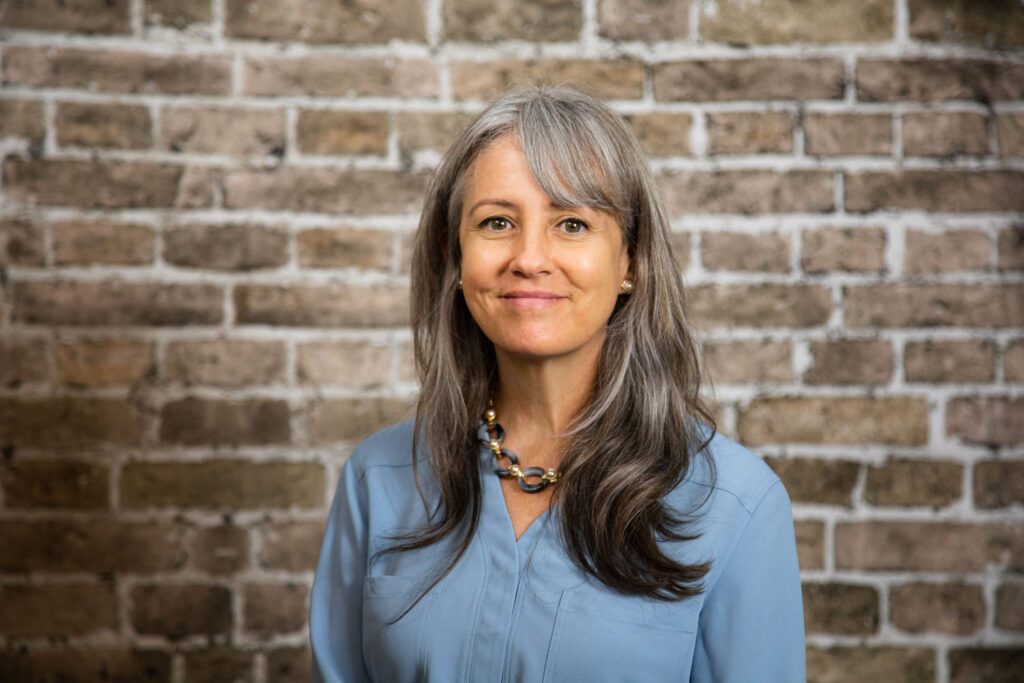 Amy Mayer
Reception & Hospitality

Amy Mayer Reception & Hospitality
Amy is the first person you meet when you enter the Family Wealth Group lobby in Lexington. She spends her day juggling the phone, greeting clients, and making the best chocolate chip cookies.
She has a strong background in customer service. Amy enjoys her position at FWG and thinks there is one common denominator to their success. "Treat everyone as if they are family." We think she's right.
Once you've met Amy, you will agree that she is one of the nicest people you will ever know. And her cookie-making skills are off the charts.
Amy stays busy with her daughter, Emily, and their bunny Pedro. Learn More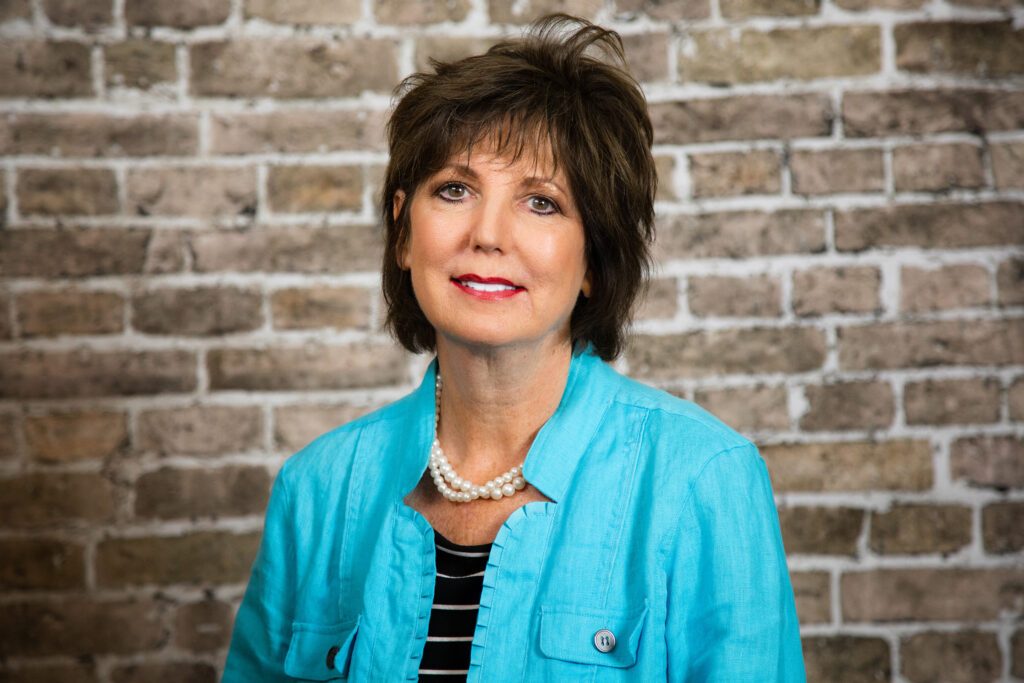 Linda Angel
Employer Liason

Linda AngelEmployer Liason
After retiring from the HR department of TMMK, Linda thought to herself, "What next?"
After meeting with FWG for her own retirement planning she became an advocate for other FWG clients answering questions and making sure other individuals had the necessary information for all of their retirement questions.
It only made sense that she came on board officially. Linda is a great resource for us and our clients. Put her to work for you. Call the main office leave a message…Linda will respond quickly.
In her spare time, you can find her at the Georgetown Library, or any number of local shops. Learn More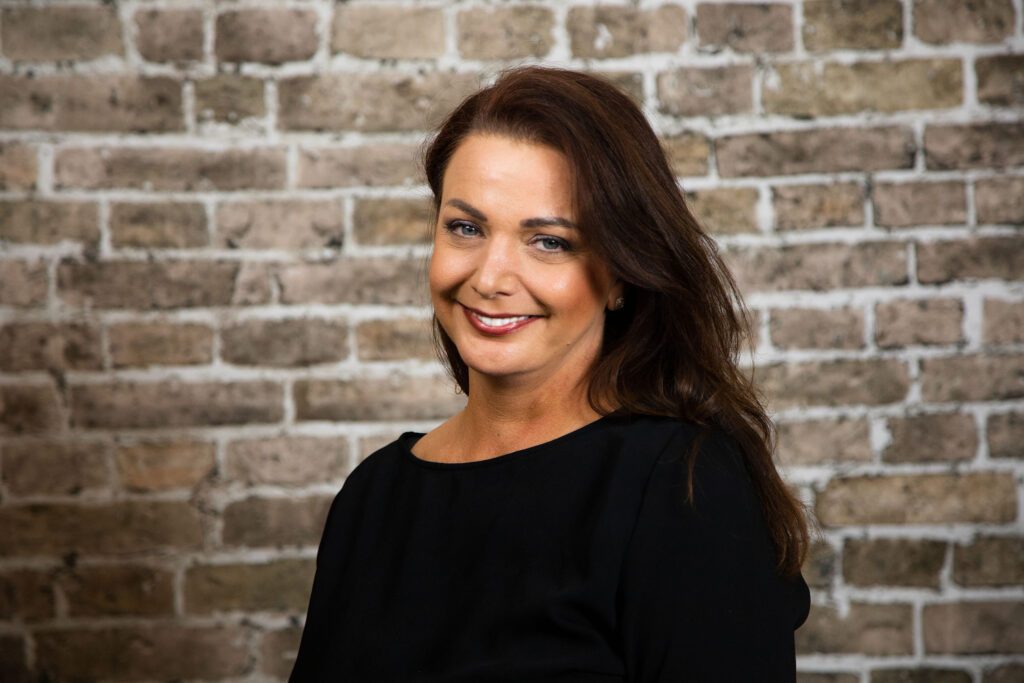 Layla Slone Client Relationship Specialist

Layla SloneClient Relationship Specialist
Layla is the traffic control officer of Family Wealth Group. She makes all of the appointments and keeps everyone running on schedule.
She had lots of practice for her position raising her 2 girls (Abigail and Addison) who are both very involved in extracurricular activities. Layla is currently on the Board of Directors at Bluegrass Youth Ballet, and involved in her daughters' school.
Layla loves hanging out with her dog Cocoa, travelling, cooking, and being with family and friends Learn More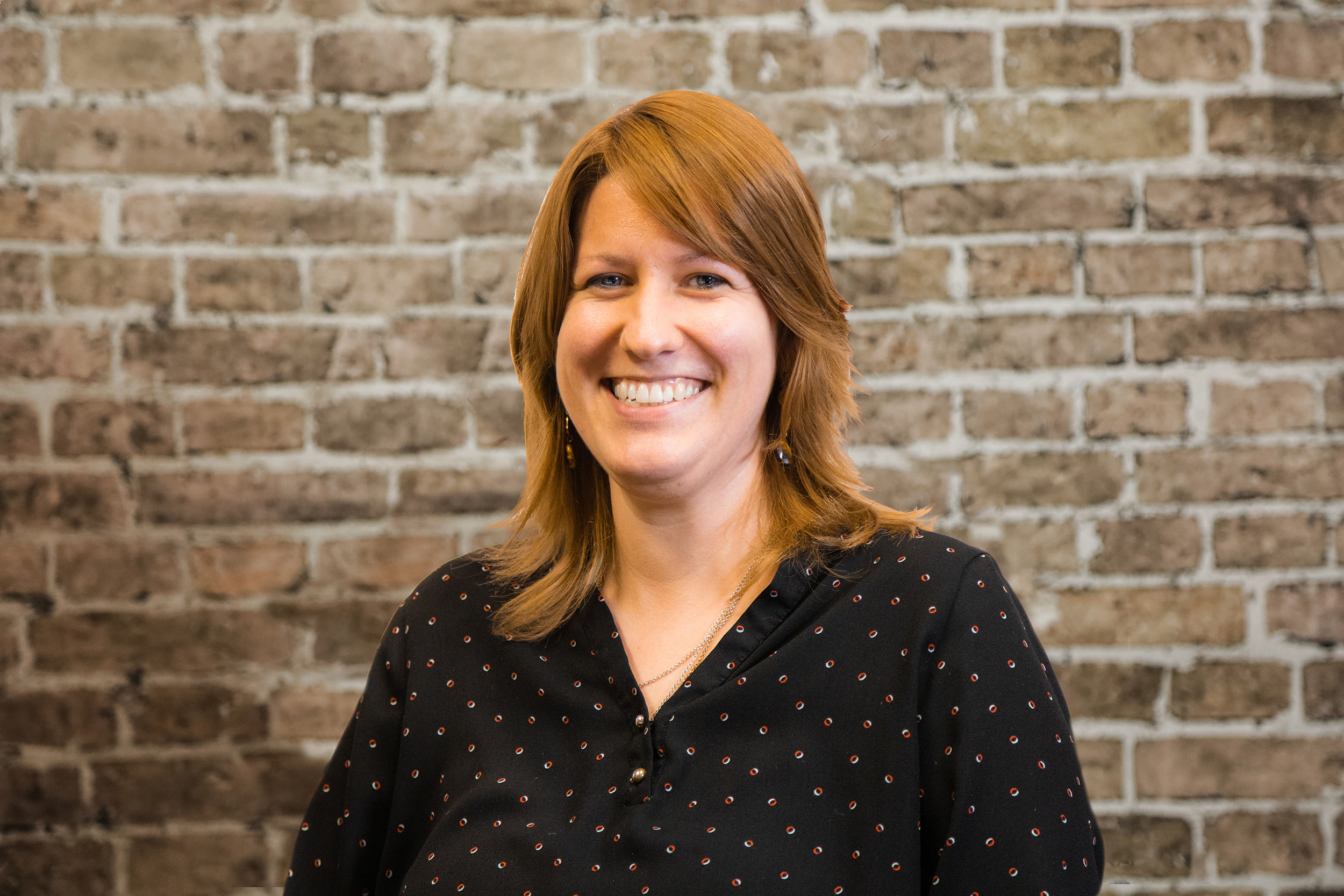 Caroline Wilson Reception and Hospitality

Caroline Reception and Hospitality
Caroline is the face of the Louisville office. Her unique combined experience in both hospitality and management gives her the ability to play both roles at the Louisville office. She spends her day greeting clients, managing the calendar, supporting Tim and making awesome Chocolate Chip Cookies. (Hint: She will make you extra if you ask.)
A graduate of Sullivan College of Design, her first love is studio art and design, she enjoys space planning and spends her free time in antique shops.
Her creative strengths and love for making people feel welcome motivates her to ensure that the fellowship and care you feel throughout your visit at Family Wealth Group begins the moment you walk through our door.
When not at work, Caroline enjoys spending time with her new cat, Indy. Learn More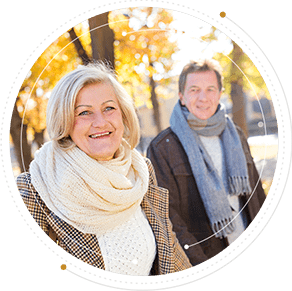 Ready to take
The Next Step?
For more information about any of our products and services, schedule a meeting today or register to attend a seminar. Schedule a Meeting Register for a Seminar